Our team of clinical providers, licensed social workers, and care navigators works with your network and care managers to identify, engage, diagnose, and comprehensively treat your members with neurocognitive disorders.
8-10% of the senior population over 65 has diagnosed dementia but accounts for…

20%

33%

22%
Total health care expenditures

The progression of dementia drives a huge spike in inpatient admissions, almost half of which are avoidable through Rippl's on-demand dementia specialists. Rippl takes financial risk to guarantee cost savings and quality improvement for the people we support.
Lean, evidence-based clinical care model led by trained dementia specialists
Community resource experts
Collaborate and navigate with patient stakeholders
Manage ongoing care planning
The center of our care model, actively managed by Care Navigator
Blueprint for patient & caregiver's ongoing longitudinal care
Ensures continuous cross-team collaboration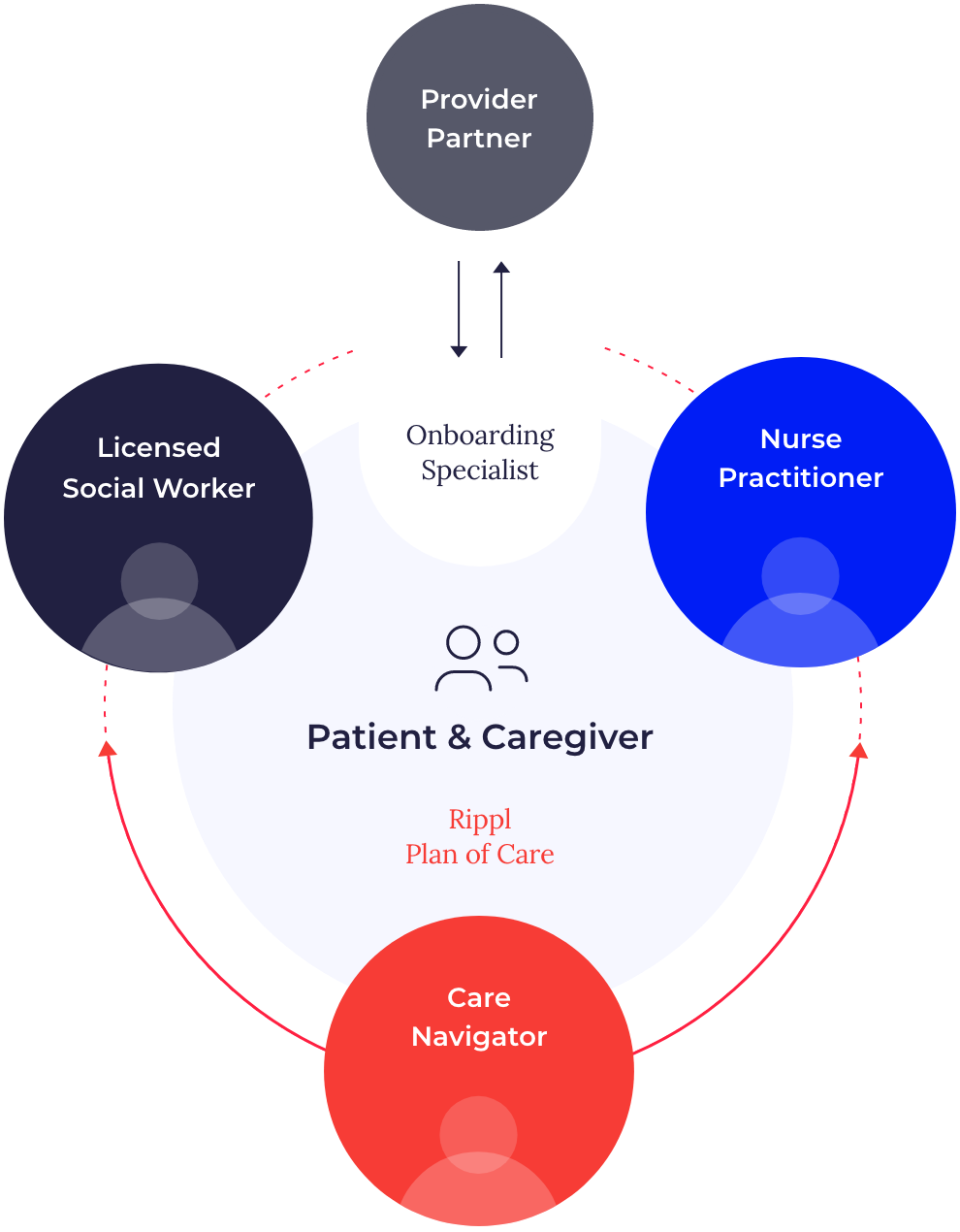 Medical evaluations
Appropriate medication management
Cross collaborates with specialists and PCPs
Psychosocial care visits
Psychotherapy and CBT
Complex case management and caregiver support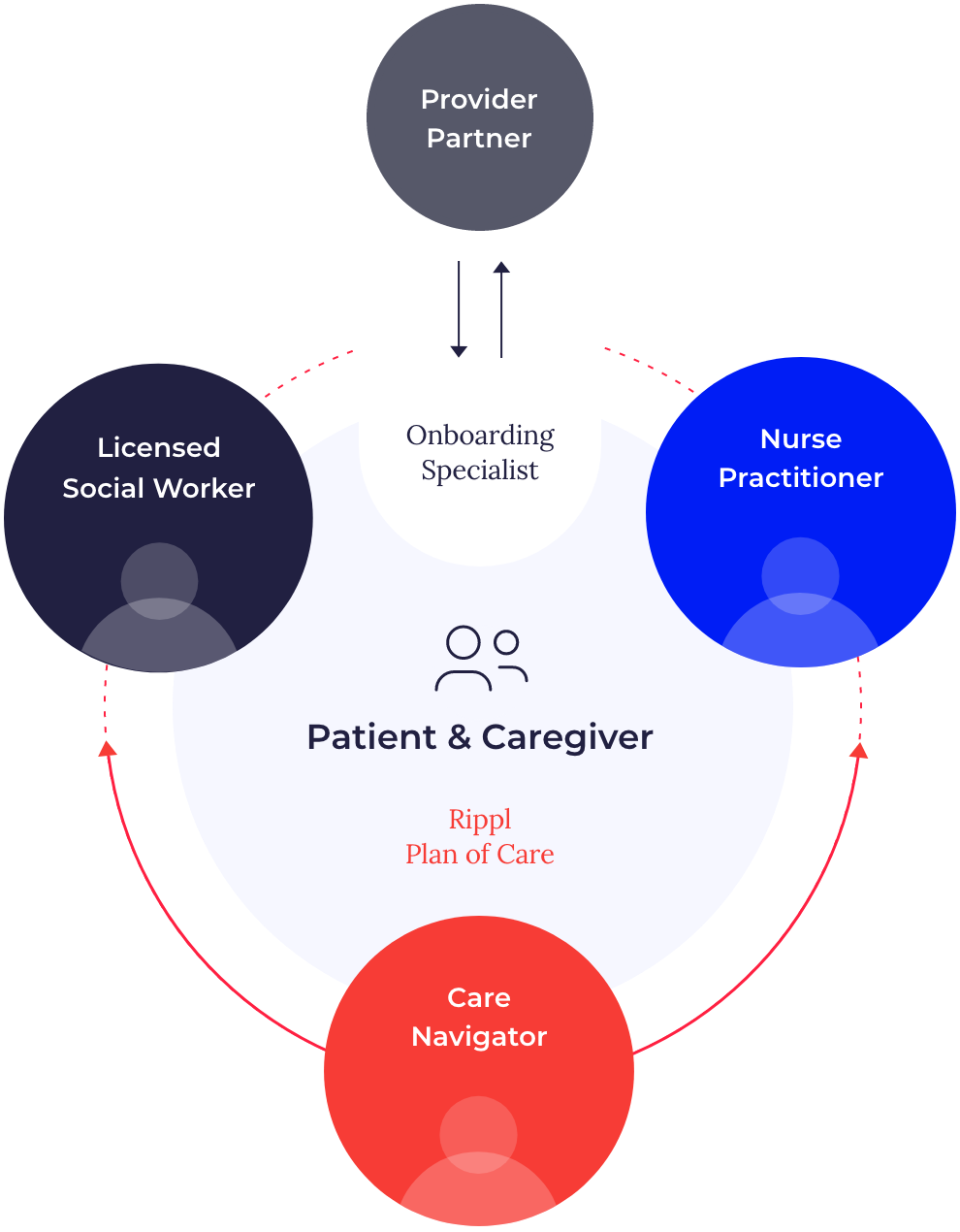 Community resource experts
Collaborate and navigate with patient stakeholders
Manage ongoing care planning
The center of our care model, actively managed by Care Navigator
Blueprint for patient & caregiver's ongoing longitudinal care
Ensures continuous cross-team collaboration
Medical evaluations
Appropriate medication management
Cross collaborates with specialists and PCPs
Psychosocial care visits
Psychotherapy and CBT
Complex case management and caregiver support
Caregiver Strain Index (CSI) screening
Respite options
Community-based resources
Support groups
SDOH screening and referrals
Continuous cross-team collaboration
Blueprint for ongoing support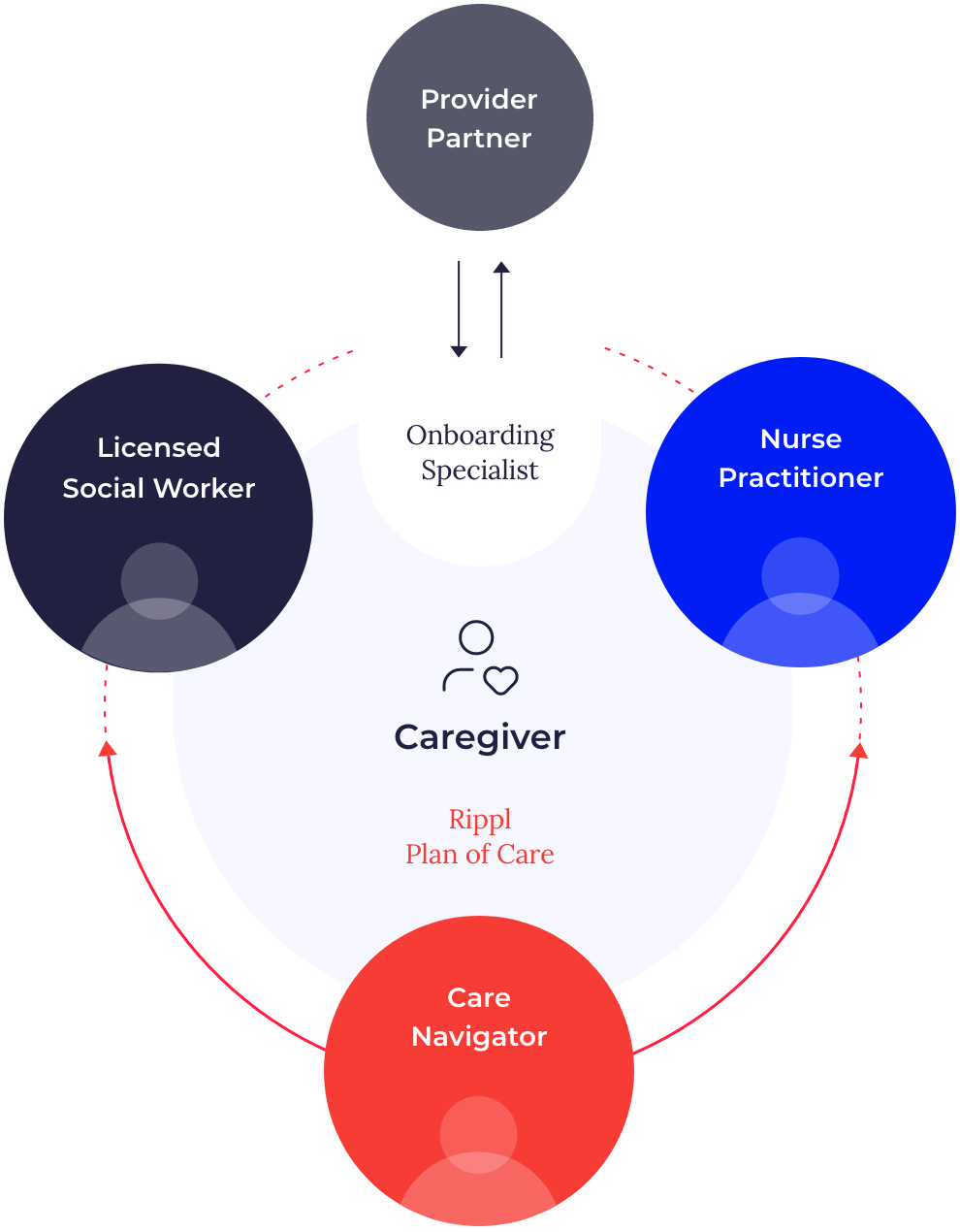 Family counseling
Individual counseling
Complex case issues
Advanced directives
Anxiety, depression
Self-care goals
Education and training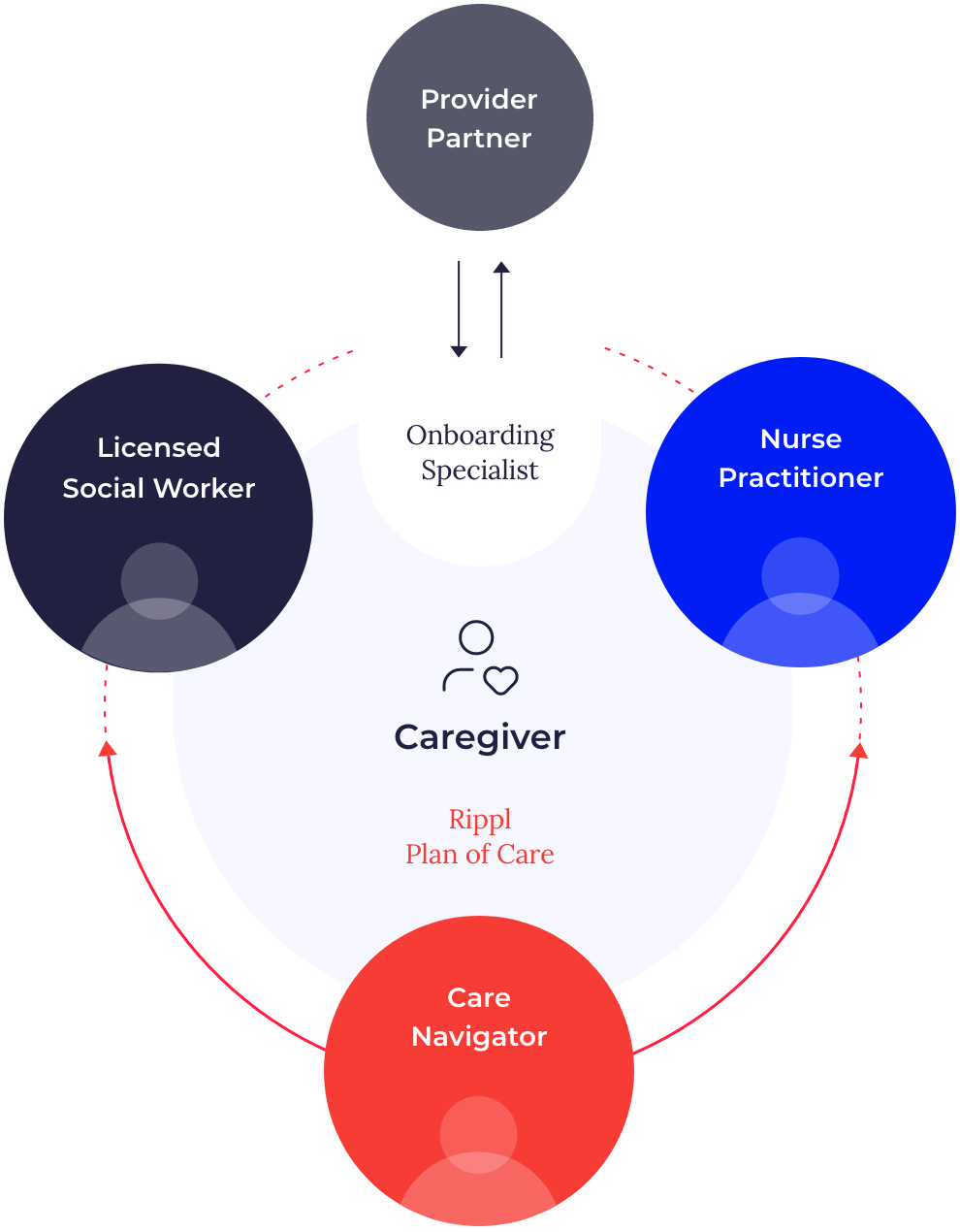 Caregiver Strain Index (CSI) screening
Respite options
Community-based resources
Support groups
SDOH screening and referrals
Continuous cross-team collaboration
Blueprint for ongoing support
Family counseling
Individual counseling
Complex case issues
Advanced directives
Anxiety, depression
Self-care goals
Education and training

Questions answered
Introductory visit scheduled within 72 hours
Patient portal activated

Thoughtful care plan design
Coordinated with PCP and specialists
Dedicated care team assigned
Personalized for patient, caregiver, and family

Ongoing support as long as needed
Care Navigator quarterbacks care plan
7 day a week availability and crisis care

Continuous feedback loop to entire care team (caregivers, family, PCP, and specialists)