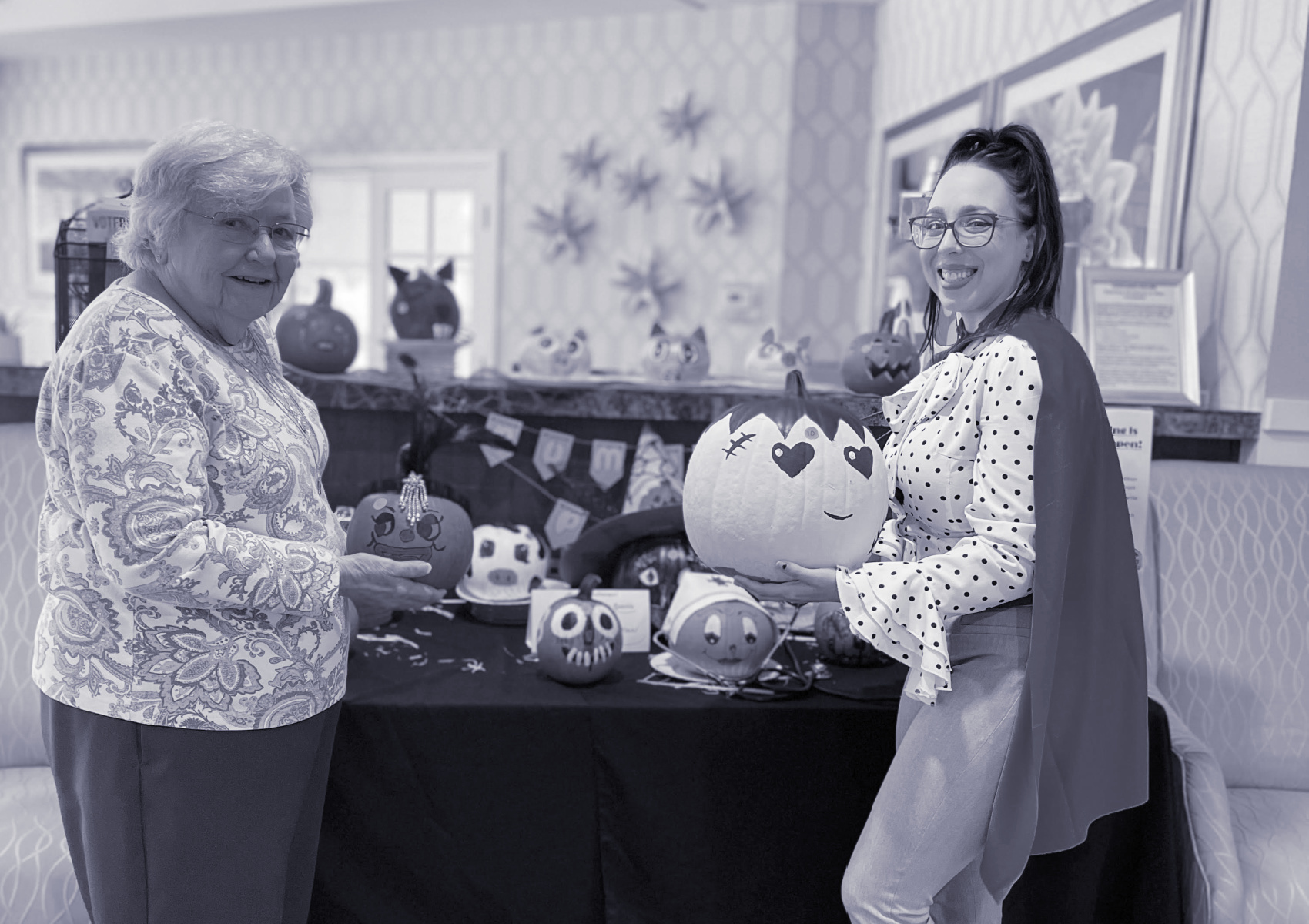 In my role at Rippl Care I spend a lot of my time visiting with our amazing partners. I am always blown away by the dedication and passion of the people I meet along the way. We call them Rippl Changemakers because of our shared mission of improving the lives of those living with dementia. We are all part of the movement of giving seniors the attention they deserve and breaking the dementia stigma. Brittnie Summers, Community Relations Director at Regency Newcastle, is a vibrant example of that commitment. She's dedicated her life to making the world a better place for seniors and we feel she is a kindred spirit to all of us at Rippl. I recently caught up with Brittnie to get her answers to the Rippl Changemaker Quiz.
What's "your why" for joining Regency and serving seniors? 
Working with seniors has always been a passion of mine. This stemmed from growing up with my grandparents and being partially raised by them with my other siblings. Unfortunately, my grandma was in and out of the hospital due to her medical conditions. This meant we spent A LOT of time there. Observing and always asking questions, really fueled my passion for wanting to help others, but especially seniors. I was on a path of becoming a nurse when I first started working for Regency as a CNA. While I worked in a Skilled Nursing Community, I was like a sponge. I left no rock unturned when it came to expanding my understanding of the healthcare field. From a CNA, I then became a Social Worker. It was here that I learned the most and really honed in on my compassion and empathy. One and a half years go by and I am now the marketing director for the assisted living community. 
Tell us something surprising about you
One thing about me that might surprise the readers is that I am fluent in American Sign Language. I started out wanting to learn sign language when I was involved in a church and one of the other church goers was deaf and blind. I was then taught by her to sign entire sermons. After she passed, I continued with ASL by taking it for 3 years in high school. At this point I was attending Deaf Expos. 
Tell us a story about a recent patient experience that had an effect on you?
Last month we had a resident move in who was very resistant to the change and truly believed it was safer to return home. Every day the resident complained to their family about how they wanted to go home and began to self isolate. Recently the resident went on a trip with one of their daughters out of state. We were all concerned that the change in environment could exacerbate her signs and symptoms of an early dementia diagnosis. However, the exact opposite happened. From speaking with the daughter, the resident was telling everyone they visited how they were ready to return "home" where they had all their friends. It was really impactful to see the light at the end of the tunnel. Through our team's continuous work of ensuring this resident feels included, she is now calling our community "home". 
Now for some fun! What profession other than your own would you like to attempt? 
Prior to being a SW and a CRD I was on track to becoming a nurse. I am still on that path and would love to earn my ARNP degree. Hopefully specializing in Pediatric ICU,  ICU, Emergency, or Flight Nursing.
Final question: What is the last show you binged? 
The last thing I binged…that is tough. Sometimes I binge multiple shows at the same time. Sounds chaotic but sometimes you need a break. My latest mix includes: Game of Thrones, Peaky Blinders, and The Summer I Turned Pretty.
Thanks so much to Brittnie for playing our game and, more importantly, being a phenomenal partner to Rippl and supporting our shared patients/residents. Wear that Rippl Changemaker Cape with pride!
Macy Welch is a Rippl Changemaker and project specialist