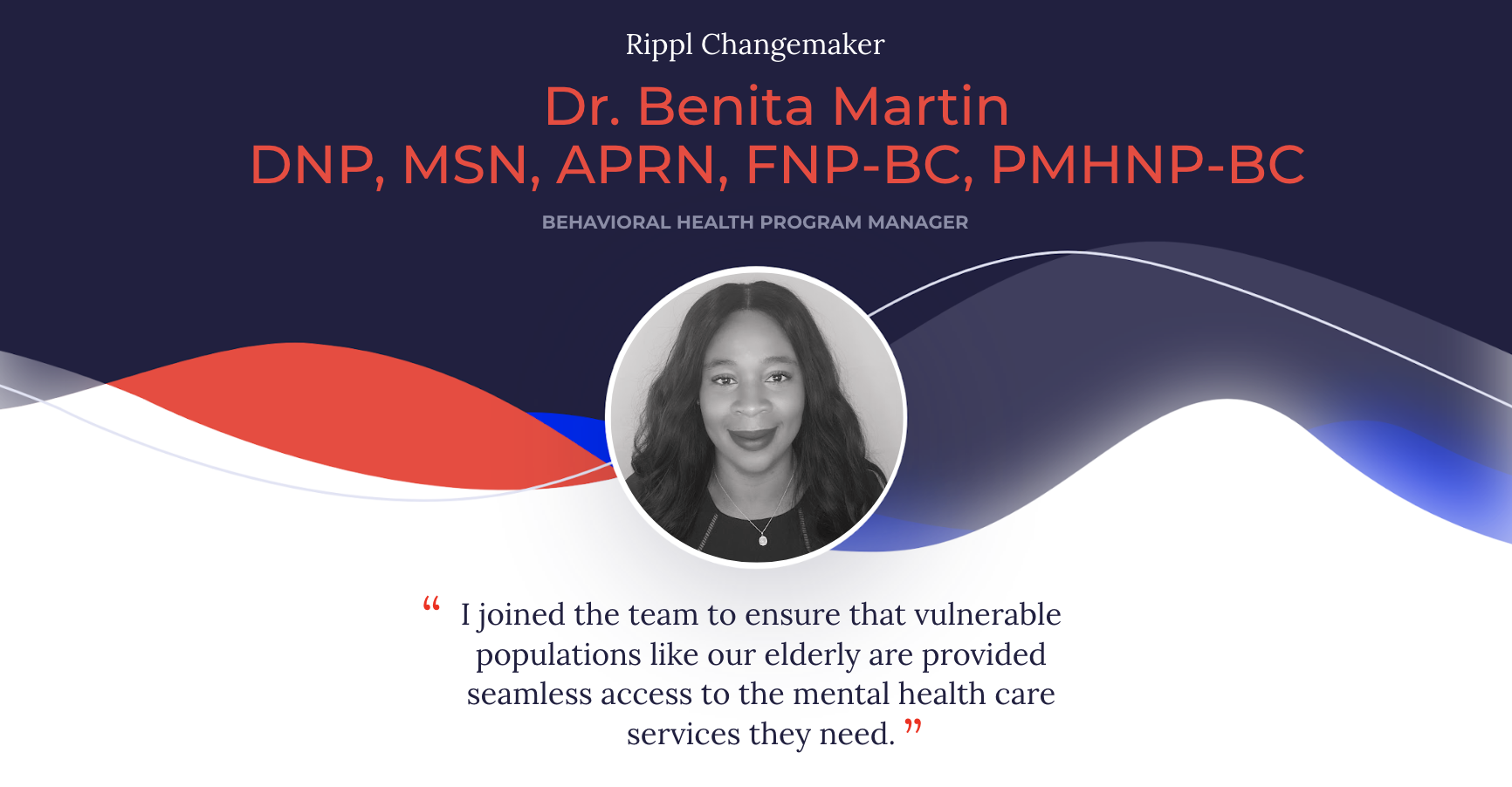 As we've begun to serve patients this year we have quickly recognized that many of them have a number of complex conditions beyond dementia, particularly psychiatric needs. 80% of patients in our panel have some level of depression and anxiety or much more serious mental health conditions. From talking to our patients and their families we've learned, the only thing harder than finding psychiatric care as a senior is finding specialized dementia support!! Of course, we created Rippl to solve for the latter. Rippl pioneered a new care model to dramatically expand access to high quality, wraparound behavioral healthcare for seniors with dementia and other neurocognitive conditions, their families and caregivers. In order for us to achieve our mission we need to ensure our patients get the right care at the right time which means listening to them and evolving our model to meet their needs. "Geri-psych" clinicians are near impossible to find – with many patients around the country reporting 8 months waiting times to see a specialist. This is unacceptable. Which brings us to today. We are now bringing psychiatric nurse practitioners into our care model to provide even more wraparound support for these patients.
To make this happen, I'm proud to announce that Dr. Benita Martin, DNP, MSN, APRN, FNP-BC, PMHNP-BC has joined Rippl as Behavioral Health Program Manager. Wow – that's a lot of letters after her name!!! In a nutshell it means Dr. Martin is an impressive clinician and leader. She has been serving seniors for many years and has a deep connection to this population. She is a board-certified Family and Psychiatric Nurse Practitioner with over 15 years of experience in patient care, health promotion and disease prevention. In addition to her clinical excellence, Dr. Martin is an executive leader with experience in building integrated healthcare systems. She has broad industry experience including leadership, teaching, education, and patient support across all aspects of the healthcare channel, and educational institute settings. Dr. Martin joins our team to provide three things: (1) direct care to patients, (2) consulting and training to our clinical team, and (3) development of a broader geri-psych program over time.
Beyond being the expert our patients and their families need, Dr. Martin is in it for all the right reasons."I joined the team to ensure that vulnerable populations like our elderly are provided seamless access to the mental health care services they need. I'm also focused on collaboration of care with an interdisciplinary team to improve the overall experience and outcomes for our patients and their families."
The team has already noticed Dr. Martin's sense of calm and action orientation. With her, it's all about keeping things simple and putting the patient at the center of all we do. 
Welcome to Team Rippl Dr. Martin! We are so lucky to have you on this journey. 
Kris Engskov is Rippl Cofounder and CEO