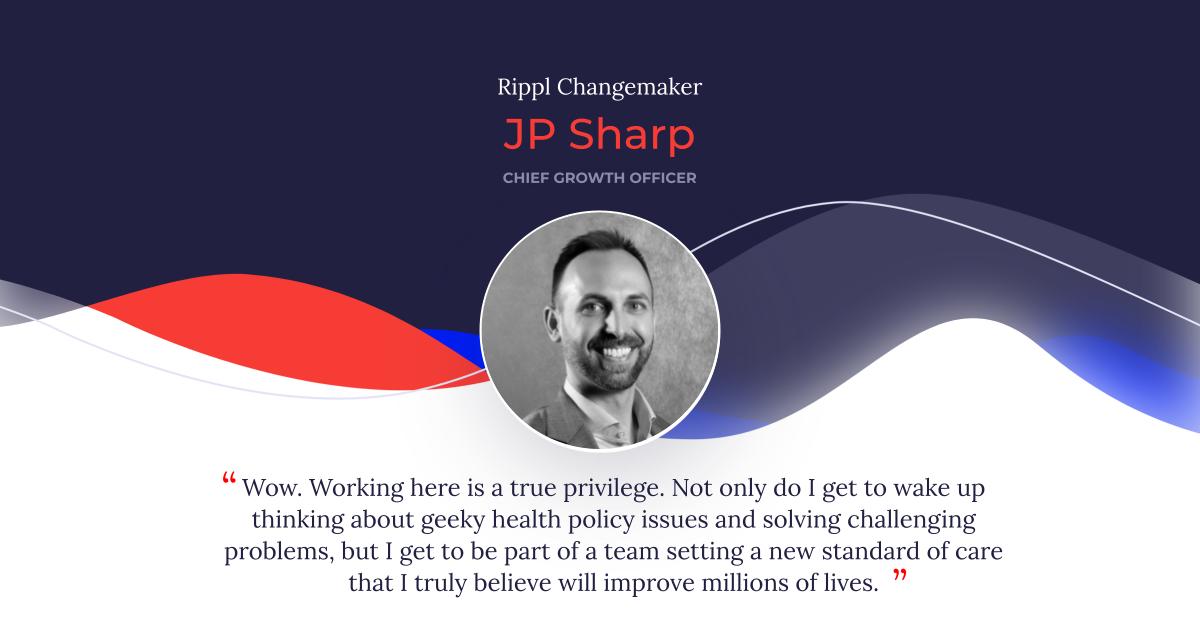 Rippl has made enormous progress since serving our first patient in late January. We're seeing strong, positive results, including many instances where we've successfully kept a patient (with dementia) from going to an emergency room – the holy grail of our care model.  This is incredibly exciting and a testament to the quality of care the clinician and care coordinator teams are delivering for our patients each and every day. We now have an opportunity to begin to see our value-based model in action and that means contracting with at risk payers who see the value in surrounding these patients with specialized behavioral health support. Rippl is on a mission to expand access to high quality dementia care and we need great partners to make that a reality.
With that context we are thrilled to announce the addition of JP Sharp to our leadership team as Chief Growth Officer. JP is a healthcare leader who brings to Rippl deep payor contracting, population health, health equity, analytics and policy experience from several well-known and respected organizations including Optum Health, Blue Cross of North Carolina and the Centers for Medicare and Medicaid Services (CMS).  Most recently, JP served as Chief Strategy Officer at Crossroads, an innovative addiction-management and behavioral health company serving high risk patients across nine states providing both in-person and telehealth access.  From his days at CMS architecting next-generation ACO strategy and risk models to his evaluating and contracting new innovative payor models at Optum, JP has developed a reputation across the healthcare industry as a creative thinker who is willing to challenge the traditional mindset of healthcare to develop care models that work better for at-risk, vulnerable populations. JP arrives at exactly the right time to bring a great deal of experience and capability in working with the country's largest and most progressive payers to develop unique care models that can be win-win value-based arrangements.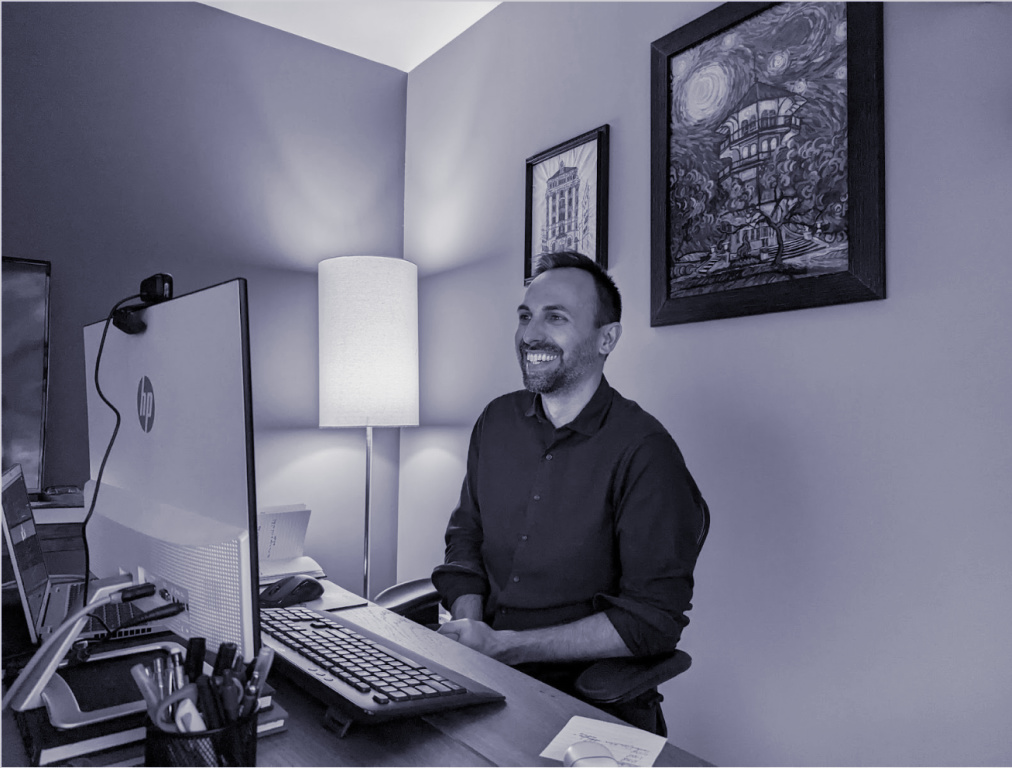 JP currently lives in Asheville, North Carolina with his partner, Amanda, and dog, Pippi.  After witnessing grandparents on both sides of his family aimlessly suffer through dementia and Parkinson's, it was vividly apparent to him that there had to be a better way for everyone involved. To him, Rippl represents the solution to a massive but underappreciated multi-generational problem. JP believes we have the unique opportunity to both meaningfully improve people's lives and end the perpetual cycle of wasteful, low-value healthcare expenditures as people age. We couldn't agree more.
Welcome JP, get ready to make some waves!
Kris Engskov is Rippl Co-Founder and CEO