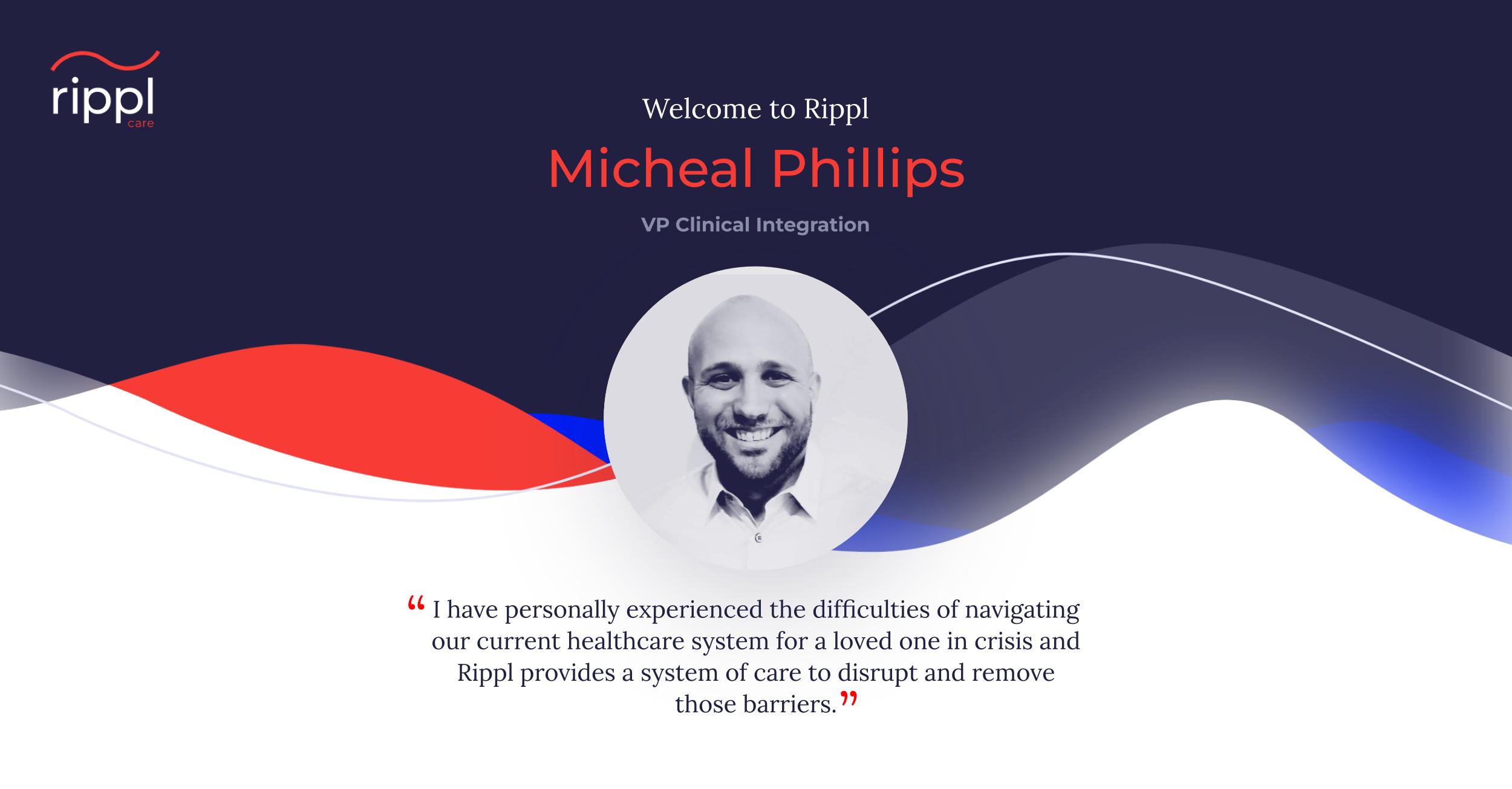 Micheal Phillips is the definition of an 'optimist' and 'doer'.  After six years helping build Denver's Dispatch Health from the ground up, there is not much Micheal hasn't seen or done in healthcare as he worked to scale one of the country's most successful hospital alternative start-ups. As a trained EMT himself, Micheal has spent his entire career focused on helping people get the right care, especially during a crisis. 
Micheal joins us from DispatchHealth where he most recently directed clinical integration and was responsible for the company's West Coast growth and major payor relationships. He helped architect and scale the company's post acute transitional services program nationally, including launching initiatives with several major health systems, ACOs and insurers to ensure seniors remained at home and out of the ER. Prior to being promoted into payor integration, Micheal spent two years helping build Dispatch's clinician support team – including leading the technical integration between the Dispatch platform, contact center and business intelligence infrastructure and building the company's first contact center. 
Micheal will take point on helping Rippl architect its first value-based approaches, leveraging his extensive knowledge of payors and successful integrations to ensure we build a care and payment model that supports the needs of our unique population. 
Micheal has recently made the move to Washington State, where all his passion for the outdoors are going to find a welcome home. We're excited to have him join our small, but mighty team. Welcome to Rippl, Micheal!
Team Rippl